Bet365 Detailed Review
18+ | Play Responsibly | T&Cs apply |
Bet365 Review
We find that Bet365 is highly popular with bettors. There is a logical explanation for this—the company has been in the industry for many years, and it offers many options on its site. We noticed that Bet365 attracts different types of bettors, including those who prefer betting on various sports and other categories, like casino games and live events. Let's not forget about great bonuses! In our opinion, Bet365 offers everything that people would want in an online bookmaker.
Different bonuses
Cash Out
Different payment methods
High odds
Betting Coverage
Bet365 has a variety of betting options, including Sports, Poker and Casino.
Being a sports betting enthusiast, I have access to football, cricket, tennis, American football, horse racing, basketball and golf. The group offers traditional betting options and exotic options such as prop bets and parlays.
Casino:Bet365 provides a variety of casino games, including Blackjack, Craps, 3 Card Poker and Roulette in addition to traditional casino offers like slots and table games. They also offer live dealer options for some of their games including Blackjack, Sibco and Roulette.
Bet365 has no limit on the number of poker games it offers to its customers. Texas Hold'em, Omaha and 5 Card Stud are just some of the popular poker games offered by the company.
Bet365's Pros and Cons
Positives
Low minimum bet.
Low minimum deposit.
Great customer service.
We are offering a generous welcome to new members.
Our site layout and interface is top of the line.
You can access an extensive depository of statistics.
Great variety of deposit and withdrawal options.
Audio and video feeds during live events. It is easy to add markets for upcoming fixtures.
Great betting selection, particularly on football.
You can make low minimum withdrawals through your bank account.
Offers a more competitive bookmaker margin than most.
Negatives
There aren't many promotions for existing customers.
Some people claim that Bet365 limited their accounts.
Layout and Interface
The Bet365 layout and interface are among the best in the industry. I have found that this platform always strives to use the latest innovative technologies. This is great because, in my view, the platform will always be lighter. The left column of the website features a ubiquitous sports navigation control panel. But unlike many bookmakers, the navigation frame does not load subcategories. When I select a given sport, its leagues are displayed in a central column. I can then choose the leagues I want to view. This is a great feature when I want to view many leagues at once—it's faster than a drop down menu if you only want one league. Currently it isn't possible to view odds for different sports at once though; it's more efficient if you're looking at one market at a time right now."
It is possible to view more betting markets for the same fixture while considering odds. The extra odds are displayed dynamically on the same page, preventing unnecessary page reloads. When viewing odds, I can click the scats icon to display the form guide for each participant. This launches a statistics window with information about fixtures and forms history for both teams. In case I am viewing the guide form for 2 football teams, I can also access league tables, results matrices and more detailed information about each team and its individual players.
The betting slip works much like an online shopping cart. It appears on the right-hand side of the odds display and remains intact while I navigate to other parts of the site. It also features a "Multiple Bet Options" panel that when selected will display several combinations of multi-bets using the items in my betting slip. This is a favourite for many multi-bettors who like to bet on more than one match at a time. The software set of this website is easy to use, clean and simple. Betting is straight forward, and I can quickly get live match betting on Bet365.com homepage by simply clicking on their logo. Another bookmaker which has these features is Efbet Sportsbook so be sure to check them out if you are looking to shop around for some good bets!
Bonuses and Offers
Bet365 is one of the leaders in the industry when it comes to promoting new customers and providing offers and promotions for existing customers. Throughout the year, the group provides great deals that give players more opportunities to bet. I can claim an offer for a new customer after opening an account, then browse the promotions for existing customers. Bonuses include sports and casino promos.
Mobile Betting
A mobile app is now available. I can do a lot with the mobile app from my phone or tablet. When I log in, I can place bets, deposit funds and view my balance. I can also see live sport feeds as well as promotions if you want to stay updated with the newest bet365 mobile offers (if available).
The Bet365 mobile app is one of the best today and will cater to any punter on the go. Check out our full review of the Bet365 app to find out what makes it so amazing!
In-play Feature
Bet365 offers the best in-play betting facility of any bookmaker. A vast array of sports are available, with most accompanied by live video feeds, usually with commentaries. Punters can log in and view the live feeds as long as the sport is not being broadcast on local television. To gain access to these feeds, I only require an outstanding wager or a non-zero balance in my account. Because of this, Bet365 is an affordable option to watch sports online. Among the sports and leagues which I have seen covered are the Scottish Premier League (SPL), English Championship football (EFL), American football (NFL), tennis (WTA), squash (WSL), badminton horse racing (BHR), cricket and volleyball
Live Streaming
You can watch live sports on your mobile, tablet or desktop. All you need is a funded account or to have placed a bet in the last 24 hours to qualify. To watch any other racing that is not UK racing covered by At The Races or Racing TV or US racing covered by At The Races, you must place a qualifying bet of at least €0.50 win or €0.25 Each Way (or currency equivalent) on your selection(s). Minimum stakes apply to Tote and other pool betting.
To use the Live Streaming service, you must first log in and have a funded account or place a bet in the last 24 hours.
To enhance the in-play excitement, www.bet365.com streams thousands of events live every year available on your computer, mobile and tablet. Bet365 live streaming covers events in a vast number of different sports across the globe, featuring some of the world's top domestic leagues. When I last checked this service, I have established that every customer needs a positive balance to watch live streams.
Please note, you may not be able to view certain events due to country restrictions.
Here are a few examples of Live Streaming events I've noticed at the beginning of the year:
Soccer – La Liga, Bundesliga, and many qualifiers for major international tournaments and selected friendlies.
Basketball – National Basketball Association (NBA), including playoffs, Europe's top competitions including EuroBasket and Euroleague
Tennis – WTA and ATP events
Ice Hockey—the NHL and Europe's top competitions, such as the KHL
Rugby league, including the National Rugby League
Multi-betting on the same event.
Many bookmakers don't allow you to create multiple bets on selections from one fixture. Generally, multi bets are not allowed if the outcome from one of my events influences the outcome of the other event. Such connected outcomes are known as related contingencies. Bet365 provides a workaround by giving single bets which include more than an individual event in a fixture.
Customer Support
Bet365 offers a wide array of customer support and care options. You can contact them by email, telephone or mail, and they respond quickly to your inquiries. During our last check of the site, these contact options were available: email, fax and mail addresses. They even have a call back service where you can send them your telephone number plus your username, and they will call back within 24 hours to sort out any problems you may be having with their services.
Call us 24 hours a day, 7 days a week on 08000 288 365. Alternatively, you can contact us on 01782 684 757.
We're happy to help! Contact us at [email protected]
Customer Services, Bet365 Hillside, Festival Way Stoke-on-Trent Staffordshire ST1 5SH England.
Live Chat
Here is the full list of contact options: https://help.bet365.com/en/contact.
Deposit and Withdraw Methods
When I last checked the bank options at Bet365, they supported a wide range of banking options. There were different kinds of eWallets, bank cards and other methods available to make deposits and withdrawals. Deposits can be made in multiple currencies depending on where I am betting. The wide range of withdrawal and deposit options guarantees convenience for Bet365 customers spread all over the world.
Company Info
According to news reports on the Internet, Bet365's customers are growing every year. The company has millions of registered customers among hundreds of countries around the world. We also know that Bet365 is a holder of different honours from prestige competitions. We think this is one more reason to choose a British company.
Bet365 is an excellent bookmaker service with an extensive range of features and a wonderful site. The banking options are great and the betting selections are second to none. The availability of detailed team statistics and consistent live video feeds is fantastic.
In addition, their live betting service is excellent. For punters on the move, the mobile app from Bet365 has them covered. Overall, Bet365 is an outstanding service with a lot of positives to recommend it. All these qualities combined make Bet365 a great place for punters seeking an optimal experience.
FAQs
What is bet365?
Bet365 Group Ltd is one of the most well-known online gambling companies in the UK.
Is bet365 legal in Europe?
It depends on the country where you live. For example, punters from the UK can open an account on their platform as long as they are over 18.
Can I get in touch with bet365 support 24/7?
Of course, the support team is available 24 hours a day.
Are there any countries that restrict access to bet365?
The company does everything by the book and always promotes responsible gambling. If a country forbids online betting and players from this territory are not able to access the site, bet365 will restrict them from doing so.
Is there a bet365 app?
Yes, there are. An application compatible with Android devices and another that works with iOS phones have now been developed.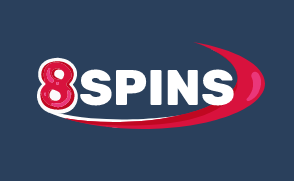 Research & Author - 8Spins.com
Last Update: 16 December 2022