8Spins Bwin Mobile App
In this chapter, we review the latest version of the Bwin Android app for 2023. Playing on-the-go at Bwin is easy as the betting company has developed and released dedicated applications. We'll tell you more about the betting options and useful features of these apps. We'll compare them to bwin mobile website so you can see for yourself if you prefer to play on the mobile platform or download one of the standalone apps.
Bwin has made it easy to bet on your favourite games, whether you're at home or on the go. The Android and iOS apps are stable and reliable, with minimal downtime and lagging. It would be even more fun if the company gave mobile users exclusive bonuses!
From the Bwin Android app, you can bet on sports and play live casino games, or try your luck at slots. The customer support services offered by the company are available in multiple languages.
How to install Bwin app on your Android device?
The Bwin app isn't available on Google Play, so you will need to install it manually. Follow the step-by-step guide below to learn how to get the app installed on your device in a few minutes.
To get started with Bwin, go to their website at www.bwin.com.
Next, click on the Sports tab and then scroll down to Mobile.
To download the app, click the 'Download the app now' tab with the Android logo. Your phone will begin downloading the file.
To install a .apk file on your phone, you'll need to modify your security settings. Go to Settings > Security > Unknown sources. Remove the tick mark from the box next to this option.
Step 5: Go to your phone's file manager, click on the .apk file you downloaded, and follow the on-screen instructions to install it.
To start betting, click the Bwin icon in your app drawer and then enter your login credentials.
How to download Bwin Mobile App on iOS Devices
In this chapter, you will learn how to download the latest Bwin app for iPhone and iPad. Bwin has also created apps for iOS-based devices, so you can play on the go and even bet on your favorite sports.
You can find the bwin mobile app in the Apple Store.
The iOS app is very similar to the Android app. It has the same theme and colour scheme as the Android version.
How to install Bwin App on your iPhone?
Both the iOS and Android versions of the app are very similar, but there is one difference. Getting the iOS version is faster and easier than getting the Android version. You can install the iOS app in your iPhone or iPad by following this step-by-step guide:
To open the iTunes app store, tap the App Store icon on your iPhone or iPad.
To find Bwin Sports Betting, search for it through the iTunes search bar. You will see an app with a distinctive Bwin yellow Bwin logo and encircled 'b.'
Click the download button, and the app will be automatically downloaded and installed.
Click on Sign in, or Register if you're a new player.
Mobile Website of Bwin
Because not all smartphones are compatible with mobile apps, some players have been left out. Bwin has addressed this issue by optimizing their website to allow customers to browse from their phones.
The beauty of this is that you do not need to have a different URL for the Bwin mobile site version. Simply open your favorite mobile browser and type in the URL: www.bwin.com
The mobile version of our website is a smaller version of the desktop site, so you'll find all the same betting features here that you would on the main site.
Bwin Sports App
Bwin offers a wide range of services, but it's mainly known as a sports betting company. With nearly two decades of experience in bookmaking, Bwin's sports betting section is a great place to bet on your favorite teams.
When you play at Bwin, you can enjoy a top-quality sportsbook that works well on both mobile and desktop devices.
The sports betting options available through the mobile apps are particularly enhanced by features such as in-play betting, accumulators and live streaming, which we have reviewed above.
Football, the world's most popular sport, is well-represented at Bwin. You can bet on games from leagues around the globe, including Europe, Africa and Asia.
Bwin offers betting on a wide range of sports, including major ones like tennis, basketball, cricket and rugby. You can also bet on alternative sports such as combat sports and Gaelic football. And if you're interested in politics or upcoming elections, there are categories for those too.
Bwin offers a wide variety of betting opportunities, so you're sure to find something that interests you.
Here are some of the features you'll enjoy when you use the Bwin apps:
Live Streaming
The Bwin app's live stream feature lets you watch live matches no matter where you are. However, your access to some matches may be limited based on your location.
In-Play betting
The app supports in-play betting, so you can place bets on matches as they happen. This is helpful for professional bettors who want to evaluate various aspects of the match before placing their bets.
Build-a-bet
The Bwin app lets you personalize your bets by including more outcomes than traditional betting markets. When using the build-a-bet feature, you can explore additional markets and betting options.
Last Minute Bets
The 'last minute bets' filter allows you to easily identify upcoming matches. You can then decide whether to play pre-match bets or wait for the event to begin and place in-play bets.
Enhanced Odds
Bwin will give boosted odds on some games, which means that you can win more money on those matches. You'll also have access to more betting options, including customized markets. And if you use the Bwin mobile app, you'll get pop-up notifications whenever these enhanced odds appear.
In addition to the main betting categories, there is a special section called "Specials" that features unusual bets such as the name of the next royal baby and who will be the next Pope.
Bwin Casino App
The Bwin app also lets you switch to an online casino.
The casino platform offers a wide range of games, including slots, video poker, card games, and table games. Bwin offers more than 150 slots games, including titles from top-software providers such as Microgaming, NetEnt, and Yggdrasil.
To keep our players from getting bored, we update our slot machines every other month. Bwin's mobile casino app will grant you access to the live casino lobby, where you can play card and table games with real dealers.
The mobile casino features more than 30 jackpot games, with cash prizes reaching millions of dollars.
Bwin Poker App
Bwin offers mobile poker games to provide a complete casino experience. The Bwin poker app is available for both Android and iOS devices.
The app gives you access to a variety of online poker tournaments. It also comes with some extra features, such as the Fast Forward Challenge. There is also a Poker School where you can learn how to play poker, from basic moves to expert tricks.
Mobile Website Version
Positives
Whether you're using an Android or iOS device, you can still use this app.
No installation required makes it easy to access
Compiles information from the most reputable betting services in one place.
Negatives
The user interface of the desktop website is not as neatly organized as the mobile app.
There can be a slight delay when loading the casino games.
Login features on the web version are not as secure as those on the mobile apps.
Bwin Betting Offers for Mobile Punters
Bwin's bonuses and promos are tailored for desktop players. However, if you're a mobile gamer, you'll still be able to take advantage of the same offers as those on the main site.
Casino players can receive a Welcome Bonus of up to €200 on their first deposit, as well as the chance to win cash back at poker with a weekly rewards program.
Mobile Payment methods
Bwin accepts a variety of payment methods for deposits and withdrawals. The table below summarizes these methods:
FAQs
What's the latest version of the Bwin app?
The latest versions of the Bwin app are v. 22.05.27 for Android, released on May 27, 2018, and v.18.10.02 for iOS, released on October 2, 2018.
What if I'm unable to log in to my account on the app?
If you have forgotten your username or password, please use the link provided on the login page.
Can I make deposits and withdrawals through the mobile app?
Yes, the app allows you to access all mobile payment options available on the site. These might vary depending on your region.
Do I need to update the mobile app after installing it?
Bwin will notify you of any app updates through pop-up notifications.
Are there any rewards for using the Bwin App?
No, Bwin does not have any promotions that are exclusive to the mobile apps. Instead, you will find the same types of bonuses available on the main desktop site.
I can't find the Bwin app in the iTunes app store. Why?
Due to local regulations on online gambling, the app is not available in some countries.
Can the mobile app function on a 3G network?
Yes, as long as you have a stable internet connection and are using 3G data, you can easily place bets and play. However, for optimal speed it is recommended you use 4G internet.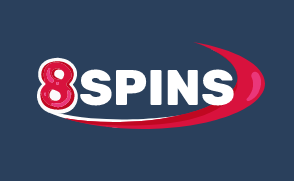 Research & Author - 8Spins.com
Last Update: 18 May 2023